Bohemian Mermaid Bridal Inspiration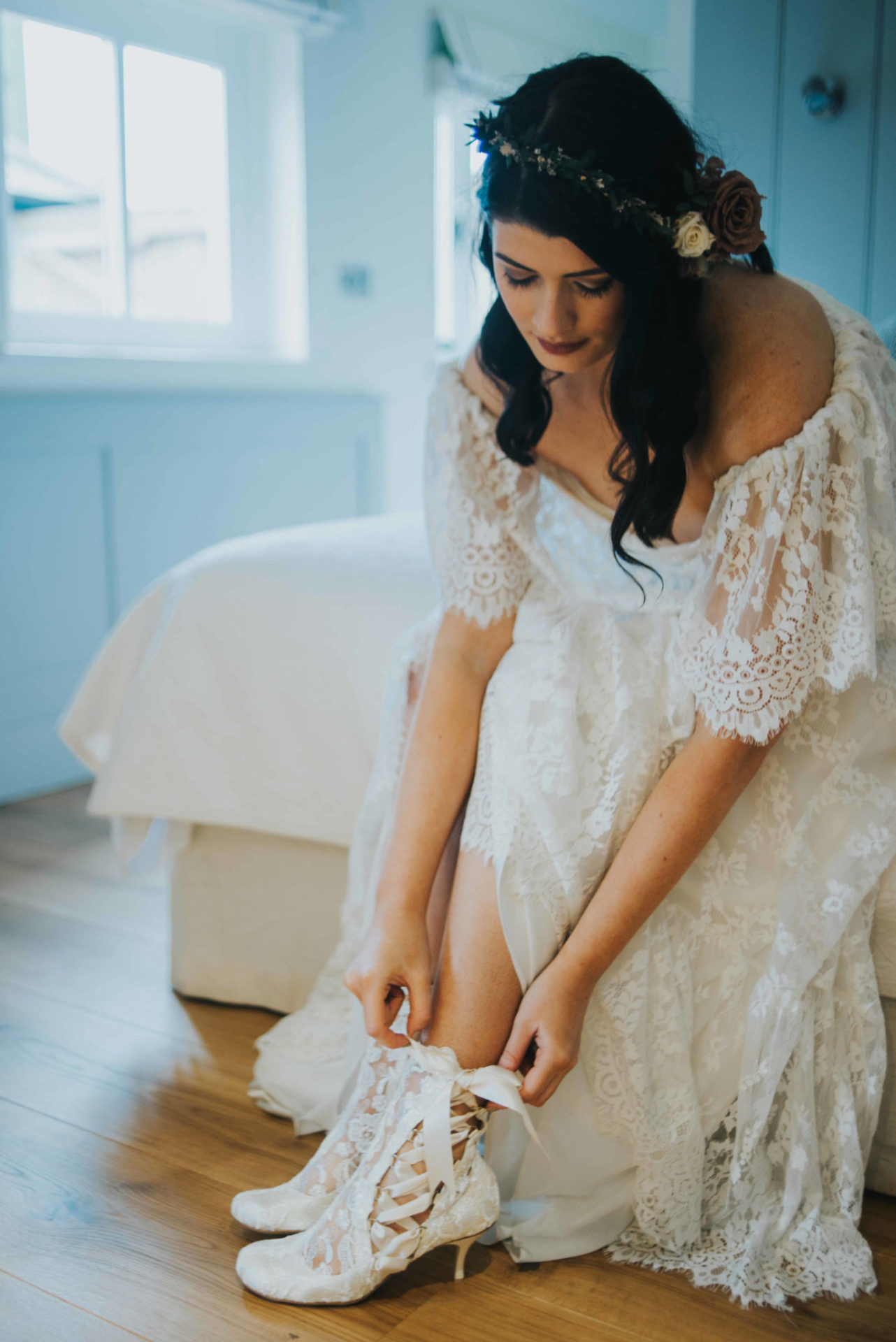 This boho mermaid inspired shoot created by the lovely Illy from 'Illy Elizabeth Weddings' is filled with romantic bohemian ideas and will leave you dreaming wintry beachy weather.
When Illy asked us to be part of it we were over the moon and we were thrilled to see it featured in the fabulous Whimsical Wonderland Weddings blog a couple of weeks ago. Illy specialises in bohemian wedding styling and from this shoot you can see exactly why!
For the shoot our vintage collection 'Lottie Elliot' lace ankle boots were paired with a beautiful 'Daughters of Simone' off the shoulder lace dress from Heart Aflutter Bridal.
The photography by Eliza Claire Photography captures the moody mermaid vibe just perfectly!
We hope you enjoy these gorgeous images as much as we did and make sure your Pinterest boards are ready to have some bohemian gorgeousness added to them!
Wedding Wishes & Love as Always,
Nicole xxx
From Illy:
"It was important to bring something new to the boho theme this year, and what better way than to incorporate some mermaid quirkiness. The theme and style was created by Illy from Illy Elizabeth Weddings who specialise in boho themed weddings. We went for blue and purple tones to compliment a sea-theme with flower crowns and mermaid inspired shoes. Farbridge Wedding Venue was a perfect background for this shoot, they have a derelict milking parlour slightly separate from the venue itself which can be used to get industrial-type photos. We started off with our bride in a gorgeous Daughters Of Simone boho gown which was paired with lace wedding boots by House of Elliot.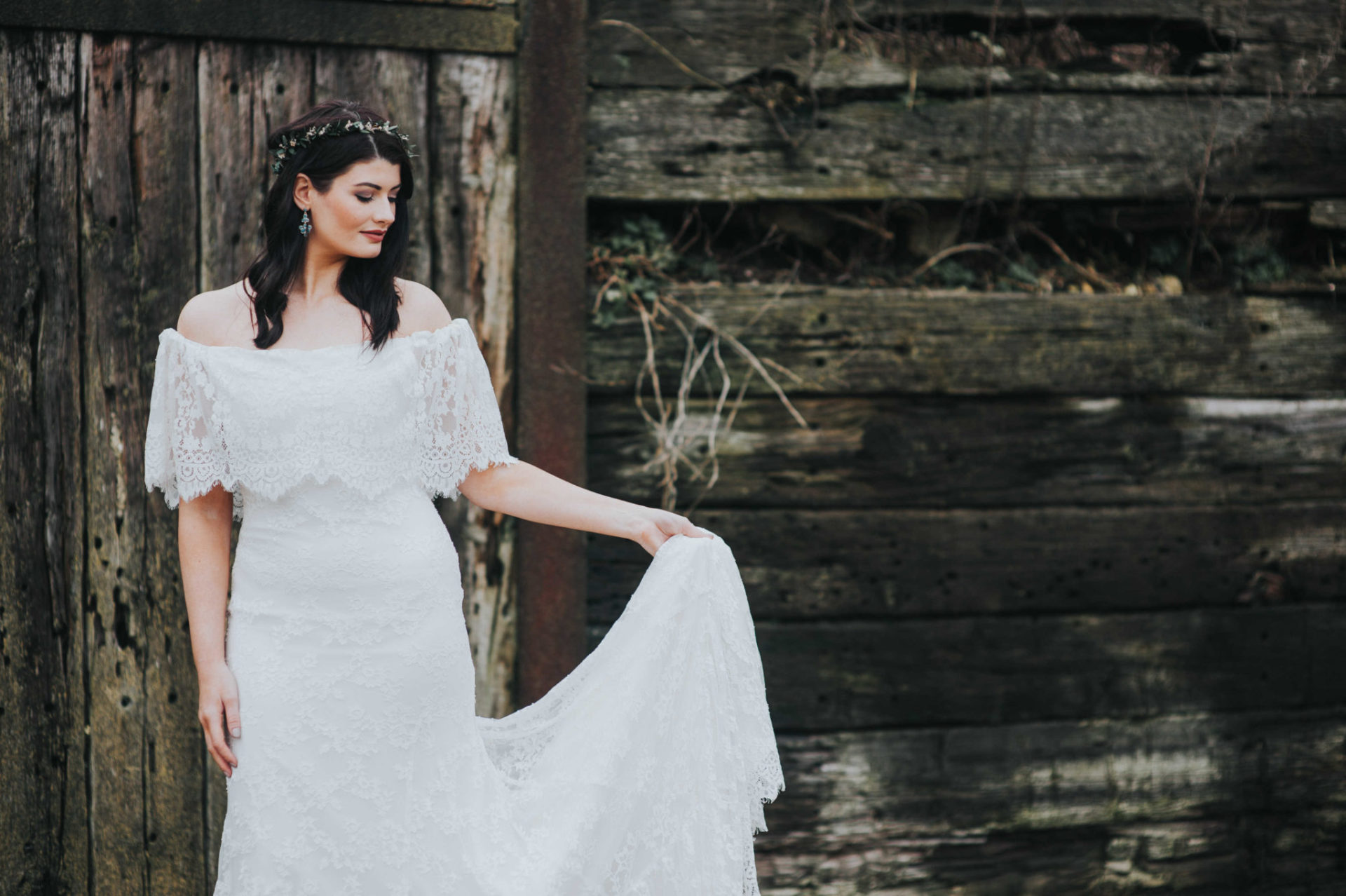 The grey weather gave us a stunning backdrop, where we added some dream catchers and shell-themed decorations to bring the theme altogether. We wanted something more bespoke with flowers and brought in Lotus Floral Art. They only work with dried flowers and created some very bespoke pieces for us. We had dried lavender and roses for the table details, along with beautiful table crockery, cutlery and a silver candelabra provided by Place Settings.
We wanted the shoot to also have a rustic edge to it, so we had Jemima Cakes collaborate and design beautiful sea-themed artisan cakes. Each cake is designed and handmade completely fresh which makes these cakes extra special. It was important to use the mermaid theme but keep it sophisticated and rustic to create something different for the boho audience. The bride and groom really brought this story together and created a very realistic bridal shoot. Our bridesmaids featured grey lace gowns by TH & TH which were paired with mermaid style shoes featuring fish scale designs. Their hair featured fishtail plaits and dried flowers which was styled by Toni Todd Hair & Makeup."
Photography | Eliza Claire Photography
Bridesmaid Models | Lara-Jayne Betts and Catherine Ward
Groom Model | Maura Ricardo
Dream Catcher | The Hippie Hut UK